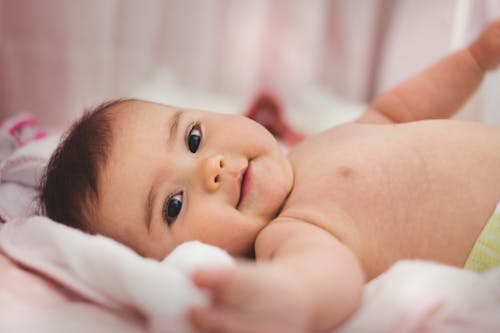 To protect your children from respiratory allergies, and asthma in particular, there is nothing like it, according to a study conducted by researchers at the University of Eastern Finland. Exposing yourself, pregnant, to an agricultural environment and also taking your child, as often as possible, when he or she is small, is a simple way to protect him or her from the development of a respiratory allergy. On the other hand, living in an urban environment increases the risk.
Respiratory allergy: what promotes it?
Researchers found that on-farm exposure reduces the risk of developing asthma in children and adolescents.
On the other hand, certain factors favour its appearance. This is the case of caesarean birth, which is not a "natural process", and of intensive neonatal treatment, which impairs the infant's immune response. These changes can persist into adolescence.
Early signs of asthma in children
As long as you do not neglect the symptoms and treat them early, asthma should not prevent children from enjoying life at full lungs!
The first signs of asthma may appear in the first year of life in infants. But they are not always easy to identify, as they can easily be confused with early childhood viral infections.
In reality, it is the recurrent side that should alert parents: repeated bronchitis or bronchiolitis, a chronic cough…
A particular cough during the night
"This cough is particular," says Professor Jocel Justyne, who is responsible for the Centre for asthma and allergies in the child at the Trousseau hospital in Paris. She wakes the child in the second part of the night, around two o'clock in the morning. It's a dry straight cough that can last 30 minutes to an hour. It is triggered by agitation, contact with irritants, such as tobacco or pollution. »
Too often, parents tend to minimize these symptoms, thinking that their child must "go through" to become immune. The possibility of asthma does not immediately come to mind. But it is true that the symptoms of the disease are not the same in children and adults.
"In addition, the first typical asthma attacks appear quite late, between the ages of 4 and 7. Before, it's more like coughs and bronchitis, " confirms professor Just.
Treat asthma as soon as possible
Asthma is a multi-faceted disease whose origin (allergic or not) and degree of severity (intermittent, persistent or severe) must be determined before "tailored" management.
"It is important to treat as soon as possible," says Professor Just. Corticosteroids decrease the exacerbation of symptoms and improve the quality of life of children.
Early treatment may even influence the course of the disease. "It is likely that in children with severe allergic asthma, a combination of pollen or mite desensitization and immuno-modulator therapy (such as anti-IgE) could alter the Natural History of the disease.
This would allow these children to progress from severe to moderate to mild. For the moment, we can't say because scientific studies are not yet sufficient, but I strongly believe in them, " says Professor Just.
Investing in therapeutic education in an asthma school
Once the diagnosis is made, the child and his or her parents will have to invest in the treatment. It's a sign of efficiency.
On medical prescription, families may be referred to an" asthma school". They will find all the advice they need to learn how to manage the disease.
Don't forget your medicine, inhale it correctly, know how to alert an adult to the first signs of a seizure… All these reflexes are taught to children in individual or group sessions. "Adherence to treatment, it is really an important point," stresses Liliane Guilbaud, nurse therapeutic education at the school of asthma from the hôpital Robert-Debré, in Paris.
We are also there to motivate parents, " she continues. Some of them may be tempted to reduce or even stop treatment as soon as symptoms improve. We explain that asthma is a chronic disease. Just because the child has no visible symptoms at some point does not mean that there is nothing happening to his or her bronchi. »
Are you asthmatic without knowing it?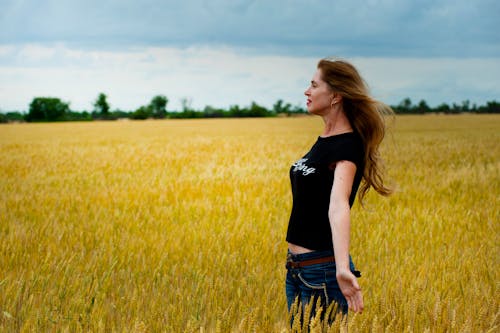 In many people's minds, a person who doesn't have wheezing attacks doesn't have asthma. This idea is totally wrong. You can be asthmatic without having a seizure. Update on the signs that need to alert you.
Asthma affects 3.5 million people. Yet one and a half million of them do not know that they are suffering from this chronic respiratory disease. Some individuals live with a short breath which over time gets worse without further manifestation.
Limited in their daily life for years, they do not imagine for a moment that they are asthmatic. Another example is people who think they have recurrent bronchitis or nervous coughing as they carry an undiagnosed and untreated asthma.
More and more seniors affected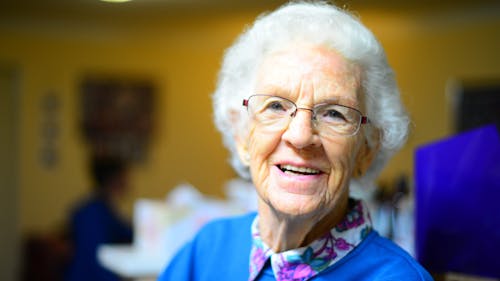 One of the reasons for this non-diagnosis is the common belief that you can't develop asthma in middle age. Again, this is a mistake… asthma can start for the first time after 50 years. Allergic reactions are increasingly affecting people aged 60, 70 or even 80, which increases the risk of developing late-onset asthma.
In addition, it was found that hormonal changes (menopause for example) had an impact on the lungs: there are twice as many people aged 55 with asthma as there are people aged 45.
Besides the daily discomfort, without treatment, some genes can become a medical emergency. It is therefore imperative to consult and be treated.
When to consult and how to confirm the diagnosis?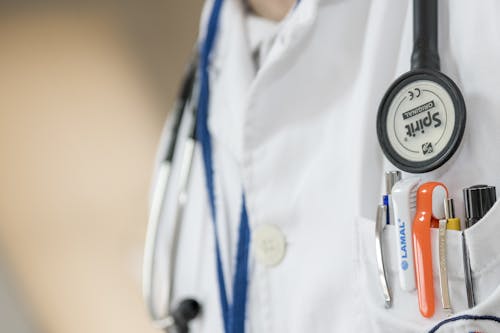 Warning symptoms :
looking for your breath ;
you have had a dry, flu-like cough at night for several months ;
cough as soon as you make an effort or exercise ;
you have repeated episodes of chronic bronchitis.
Diagnostic tests
The doctor will examine your family history, the triggers for allergic attacks, and the frequency of your coughing, eczema or hay fever…
Then he will perform a clinical examination, especially to listen to your breath and your heart. Some doctors, such as allergists or pneumologists, with a peak flow meter, will make an initial assessment of your respiratory function.
To make the diagnosis, a functional respiratory exploration (RFE) is required. This test, which lasts only 20 minutes, is not invasive. The patient is sitting, his nose clogged with a pincer. He then blows as fast and as hard as possible through a tip placed in his mouth to assess whether there is a bronchial obstruction.
If asthma is diagnosed, what treatment is possible?
Two classes of medications are used for asthma:
Bronchodilators relax muscles and open narrowed bronchi. They have an action of 3 to 12 hours and immediately relieve a crisis.
Anti-inflammatory drugs treat the disease. These are inhaled corticosteroids and anteleucotrienes.
Asthma: 6 surprising reasons that can trigger an attack
Allergies are not the only factors that can trigger or worsen asthma symptoms. Find out more things to watch out for to avoid crises.
The World Health Organization (who) has close to 235 million asthmatics worldwide. Many of these people also suffer from allergies, such as pollen, mites, dust, animals and moulds, which can trigger symptoms and lead to a seizure. During these attacks, the respiratory muscles tighten, the mucosa swells, irritates and produces a thicker mucus, and breathing becomes wheezing, difficult and disabling on a daily basis. But allergy is not the only cause to know to prevent seizures. Here are a few other reasons.
Menstrual cycle
In some women, the symptoms of asthma may worsen near or at the time of the menstrual cycle. The cause is the hormones that make the airways more sensitive.
Emotion
Stress, strong anger, sudden fear or any other strong emotion can cause an asthma attack. Brain imaging has proven the link between emotions and inflammatory reactions. It would therefore be advisable for asthmatics to avoid anxiety-inducing situations. Easier said than done…
Sport
Physical activity, especially in cold weather, is sometimes risky for asthmatics. It is carried out in compliance with a few safety rules and helps to reduce stress and control symptoms. Ask your doctor for advice to practice a sport activity with confidence.
Food
In rare cases, asthma can be caused by an allergic reaction to certain foods such as nuts, milk, crustaceans, fish, eggs, wheat, soy and some additives. Young children are particularly at risk.
Polluted air
Toxic particles in polluted air from combustion, incineration, and traffic can worsen asthma symptoms. The link has been established, but researchers are not yet able to explain the exact reason.
Drug
Medications such as non-steroidal anti-inflammatory drugs, beta-blockers, and treatments used in cardiology or ophthalmology can make asthma worse. Seek advice from a healthcare professional to find treatments that suit your situation.